Congratulations to all of our adult participants on all of their achievements during this difficult year! All of our Villa participants will receive certificates of recognition as well as a gift, which this year appropriately is a Villa mask. Special thanks to the National Charity League (NCL) San Marino Chapter for their grant which helped us buy a Villa mask for every participant.

We also want to congratulate our special award winners! You can learn more about our special award winners in the livestream, and we've also included their names, photos, and descriptions below. Great job everyone!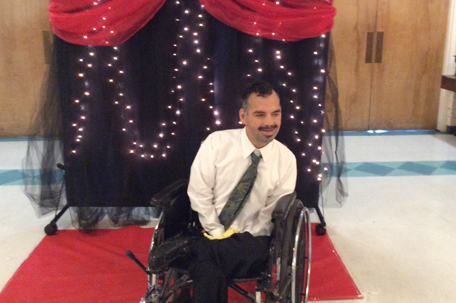 Mark Noyes

ADULT DAY PROGRAM (ADP)

Award Presented by:
Dora Perez-Ortiz, Licensed Vocational Nurse at ADP

"Mark has accomplished so many remarkable achievements while at Villa. He is a Special Olympic athlete and has earned medals in his specialty sport of track and field... Mark has overcome so many challenging obstacles during this pandemic, as we all have with the changing of our daily routines. He has been a participant on our Zoom classes and you can just see his joy to be spending time with his peers over such a different setting."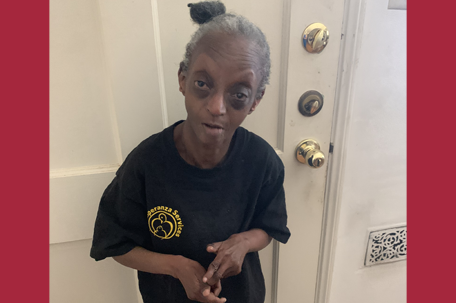 Vicki Washington

ADP

Award Presented by:
Montrey Taylor-Vaughn, ADP Program Coordinator

"[Vicki] is a soft spoken person with a precious sense of humor. She never fails to laugh when she finds something funny with her interactions with others. Vicki's favorite activities at [ADP] are hanging out with her peers, listening to soul music, and eating ice cream. Vicki has continued to attend daily program activities via Zoom on a consistent basis. We gladly appreciate her daily participation during these challenging times and being part of the ADP family over the years."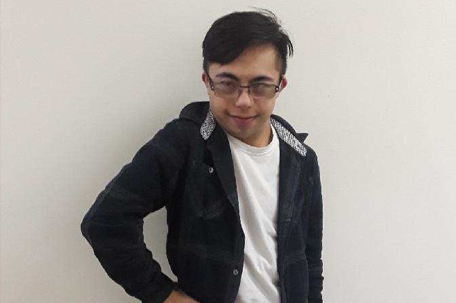 Joey Vincente

DIMENSIONS DAY PROGRAM

Award Presented by:
Damion Jackson, Dimensions Program Case Coordinator

"Joey has been a participant on our Zoom activities as well as our packets. He has shown great leadership, independence, and we have seen the growth in him during this time. He is not afraid to ask for help if he has questions on anything and gets along very well with his peers. Joey is very creative with his dance moves and other skills that he brings to our program. We are very proud of Joey."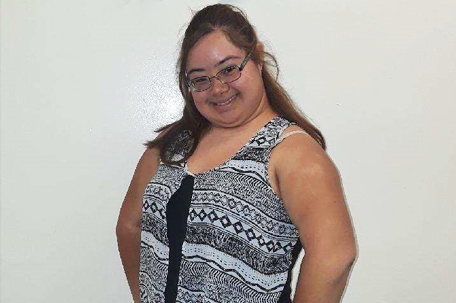 Anissa Ochoa

DIMENSIONS DAY PROGRAM

Award Presented by:
Jupiter Martinez, Dimensions Skills Instructor

"During these last few months, Anissa has been participating in Dimension activities from home. She has shown the ability to be independent while participating in Zoom sessions. She has shown growth and communication in taking the initiative to help others."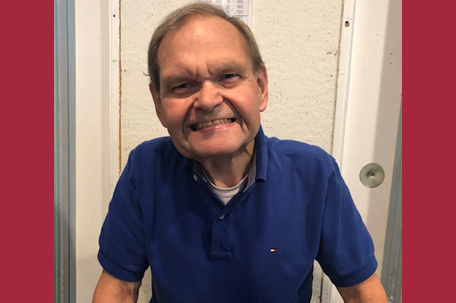 Robert Sorenson

COMMUNITY INTEGRATION PROGRAM (CIP) - PASADENA

Award Presented by:
Perla Moran, CIP Program Supervisor (Pasadena)

"Bob is special, kind, helpful, and very wise. He loves stepping out of his comfort zone when he is here at program and 100% to everything he does. He loves talking to everyone and knows just what to say to make everyone feel special."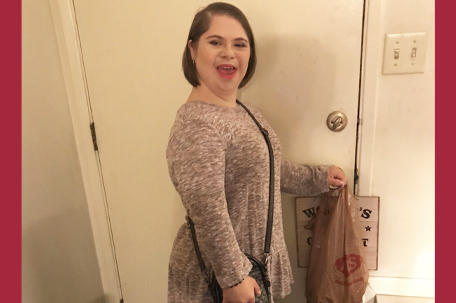 Deanna Vasquez

CIP - PASADENA

Award Presented by:
Perla Moran, CIP Program Supervisor (Pasadena)

"[Diana] is smart and kind, friendly and enthusiastic. She is a joy to have at CIP. Her confidence has gone up during her time here with us. She had a hard time making friends and talking to new people, but now that is her specialty. She loves to talk to new people and make them feel welcome at our program. We hope to have her with us for many, many years."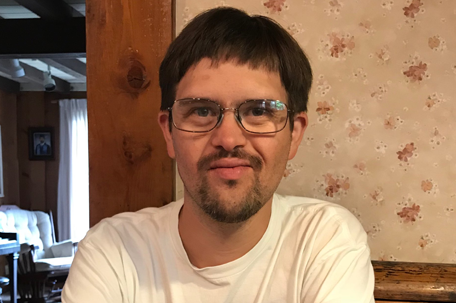 Christopher Barker

CIP - WEST REGION

Award Presented by:
Crystal Olney, CIP Case Coordinator (West Region)

"[Chris] has shown kindness beyond what I believed one individual could hold. He has always been willing to offer a helping hand to his peers and staff. Chris is a hard working individual that has shown up and participated everyday on Zoom, and even prior to COVID, always showed a great level of cooperativeness."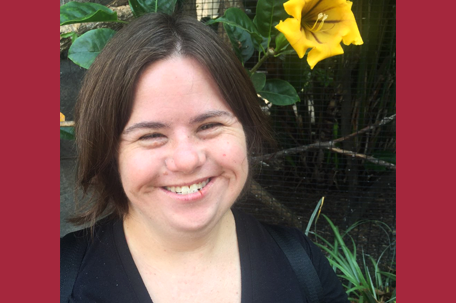 Shannon Dutter

CIP - WEST REGION

Award Presented by:
Crystal Olney, CIP Case Coordinator (West Region)

"The participant that is receiving this achievement award has always brought a sense of humor and smiles to our program. Throughout these difficult times she has continued to do so. She has shown great resilience by showing up every day to her Zoom classes, and overcoming the emotional and mental challenges of quarantine. She has greatly improved in communicating with peers and avoids confrontation, becoming the first to apologize, which are both admirably qualities that deserves recognition."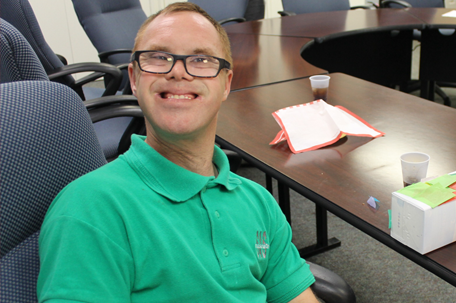 John Feser

EMPLOYMENT - PASADENA

Award Presented by:
Renae Kuykendall, Employment Lead Job Coach (Pasadena)

"John started working with Villa in 2010. He has worked on janitorial crews, landscaping crews, and dishwashing crews. He has shown improvement in various aspects of his work. He is very friendly and always eager to help. John gets along with all of his coworkers and he is improving his communication and social skills. Congratulations, John!"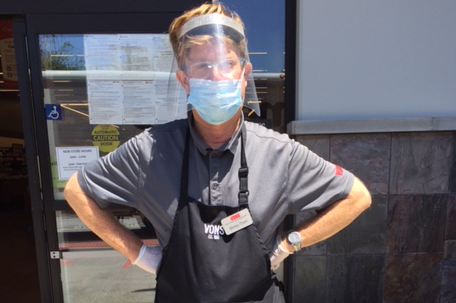 Michael Thorn

EMPLOYMENT - PASADENA

Award Presented by:
Donna Gonzalez, Employment Case Manager (Pasadena)

"Mr. Michael is our employee of the year! He has been through a lot this year, including moving from one of his stores to another. He has been working at Vons since 1995 and is a very loyal employee. The customers love him. His job coach notes that he is always wearing a smile when he comes in and has a positive attitude."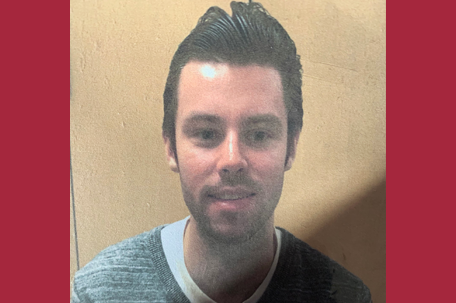 Christian Hazel

EMPLOYMENT - WEST REGION

Award Presented by:
Lisa DeGagne, Employment Services Program Supervisor (West Region)

"Christian works at Douglas Penfield School, which is a school exclusively for students with orthopedic handicaps. Because right now students are not on campus, Christian has been willing to work onsite a couple days a week assisting in the offices as needed. He has learned all kinds of new duties... Christian has continued to work, maintaining his flawless, can-do attitude. He is such a kind hearted and hard working person."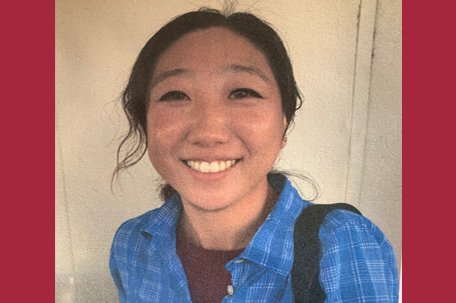 Lucy Kim

EMPLOYMENT - WEST REGION

Award Presented by:
Lisa DeGagne, Employment Services Program Supervisor (West Region)

"I have really enjoyed working with Lucy these last few years. She is an amazing women and I am really proud of her. Lucy works at the Douglas Penfield School as a paraprofessional. She has been a paraprofessional there for seven years. During COVID, she has been providing lessons to the students on Zoom. She has had to learn how to do the lesson planning and presenting for the students all over the internet... It's been a big job, but she has embraced it and done an excellent job just like she always has."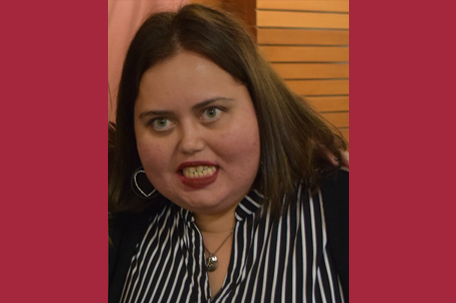 Kristen Padilla

INDEPENDENT LIVING SKILLS (ILS) - PASADENA

Award Presented by:
Priscilla Burciaga, ILS/SLS Case Coordinator (Pasadena)

"Kristen is a unique adult with many great qualities. She is caring, affectionate, compassionate, and always takes the time to ask staff how they are doing and how they are feeling. She loves to smile and tell jokes, and make everyone around her feel welcome. Just recently, Kristen moved out of her home into her own apartment. She was quite scared and nervous, but she was also excited and optimistic... During the transition, she has shown great promise and growth."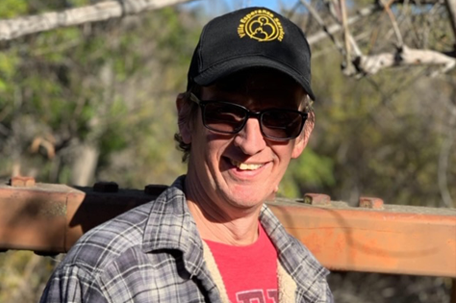 Tye Horn

ILS - WEST REGION

Award Presented by:
Beth McMonagle, ILS Skill Instructor (West Region)

"Tye has taught me so much on how to see life as a gift and be grateful for all that you have. He is very independent, energetic, and has a great sense of humor. He had big dreams of going to college, until life had a different path for him. At the age of 24, he had a son who also had special needs. Tye stepped up and became a single father with special needs, raising a wonderful, down to earth child, with special needs as well. He continues to show his dedication, strength, and responsibility in all that he does. Not many other people can say they've held a job for 29 years! That alone shows heart and dedication all on its own. One day he would like to live up to his dreams of starting a nonprofit charity that supports individuals with special needs. Tye continues to be a special and courageous man."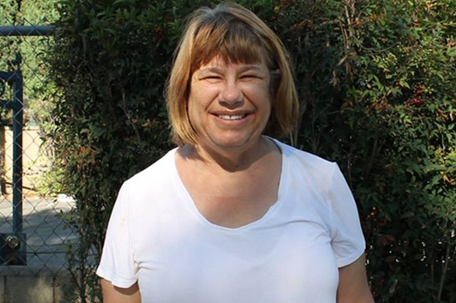 Karen Olowiany

RESIDENTIAL PROGRAM

Award Presented by:
Carla Vasquez, Lead Staff at Brown House

"Karen has been a great client in our is house. She has been very helpful this year, even for her housemates. She has learned a lot and I am happy that she is here in Brown House."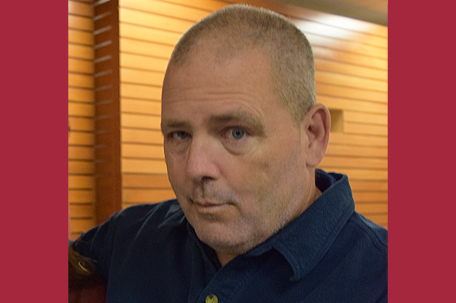 David Cook

RESIDENTIAL PROGRAM

Award Presented by:
Dino Gotladera, Administrator for Wagner and Murphy Houses

"I know it has been a challenging year, but David is doing good. He has been with us for a long time, but he is doing really well."