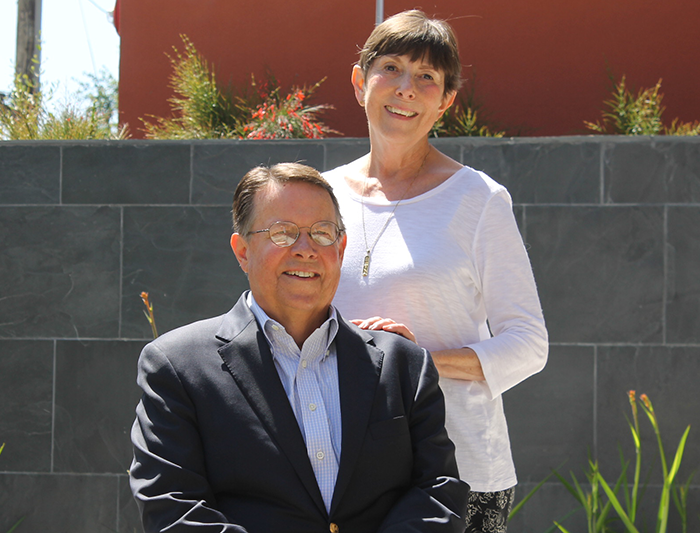 Jim and Cynthia in their namesake Villa School retreat garden.
Cynthia and I have been supporters of Villa Esperanza for over twenty years. Sometimes, we are asked if we have a developmentally disabled child. We reply "No." It is an answer that often draws surprise and spurs another question we often hear: "Why do you support Villa?"
The answer is simple yet perhaps surprising for some; especially for people who may not know a developmentally disabled person or a family with a developmentally disabled child or sibling. We support Villa Esperanza Services and its clients, their families, and the wonderful staff because we receive so much more in return.
To see the joy in the faces of our students as they proudly show off their new school facilities; to see the pride in our adult clients as they talk about their small group homes that look just as nice as any other home in their neighborhood; to see the excitement and love in the faces of parents who, after being told by "experts" it might never happen, witness their child bloom as an individual; and to meet and talk and share and realize that our developmentally disabled friends have personalities and experiences and perspectives that add immeasurably to the fulfillment of our lives. Well, that is a lot to receive! If you would like to receive more in your life, please support Villa Esperanza Services!