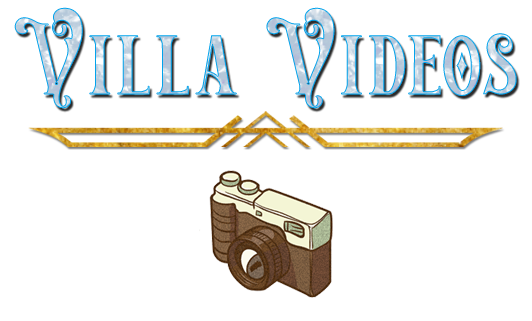 Please enjoy some of the videos from our amazing Villa participants and staff! We asked them to share their Villa Creativity by sending us videos or photos of how they are keeping busy during quarantine, as well as celebrating Villa's 60th Anniversary. Enjoy meeting some of our very creative and talented members of the Villa family!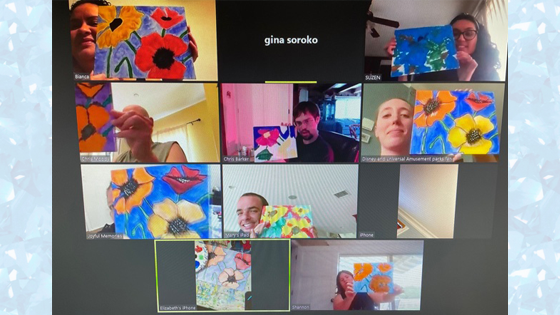 West Region CIP Paint Party
Participants in Villa's Community Integration Program (CIP) are enjoying the arrival of Spring, safely from the comfort of home. In the West Region, Villa staff help facilitate monthly Zoom paint parties for CIP participants. This month, they painted spring flowers. Check out the colorful bouquet of art our program participants made!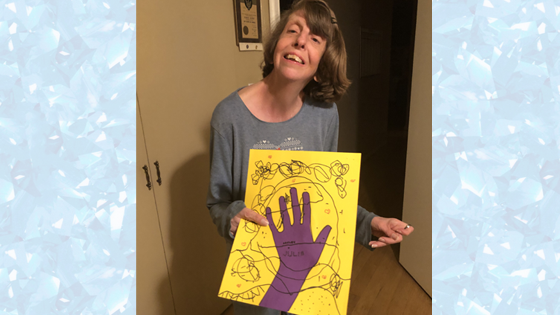 Julie's Artwork
ADP participant Julie and her art project she made from watching a recorded ADP zoom session. Her mother stated Julie was very happy working on this art project. Julie sometimes shies away from the live zoom sessions and cannot always be present for them, however, with recorded versions she can still participate!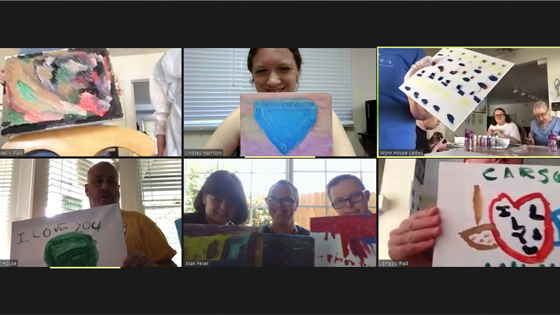 SAS Club Painting
Villa's adult participants enjoy activities in Villa's Social and Service (SAS) Club once a month. SAS Club has gone virtual this past year, and craft supplies are dropped off to the participants ahead of time. This month SAS Club painted diamond themed paintings for the Diamond Heist auction!