Villa is celebrating over 60 years of providing services for individual with intellectual/developmental disabilities! Recently, we looked back on the previous six decades and reflected on how we became an environment of love, care, and hope for so many.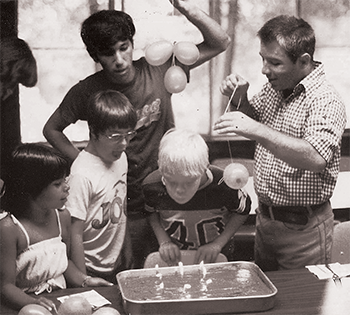 INSPIRATION...
Let us set the scene for Villa's founding – mother Rachel Keith is forging her own path when it comes to raising her son Ronnie, who was born with Down syndrome. Rachel believes in a radical idea: that her son does not need to be institutionalized or hidden away from society. With this in mind, Rachel and a small coalition of like-minded mothers begin an informal school for children with Down syndrome in the comfort of Rachel's home.

By 1961, the culture and societal norms finally start to catch up to Rachel's vision. With the help of the Pasadena Civitan Club, an old storefront property on Villa Street is bought for the mothers to create an official school for students with Down syndrome. Incorporated as a non-profit in 1961, Villa Esperanza is opened for business.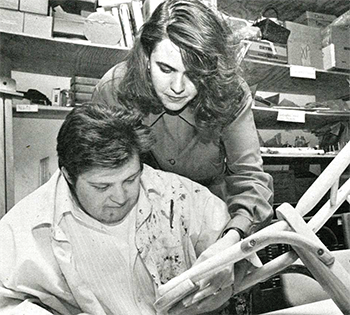 TRANSFORMATION...
Villa's small, homegrown school had proven to be not only successful, but sustainable. Its first generation of students were graduating, but there was not yet a place for these new young adults to go. If Villa wanted to successfully transition its students into members of their greater community, it would have to be proactive.

By the mid-1970's, Villa had purchased three residential homes to provide assisted living services for special needs adults, giving them a combination of independence and support. When the school graduates struggled to find employment, a workshop and thrift store were established to provide job training. Before the decade was out, Villa had expanded beyond just Pasadena and purchased "The Ranch" in Ventura County, which was used as an adult day program, job training site and 2 residences.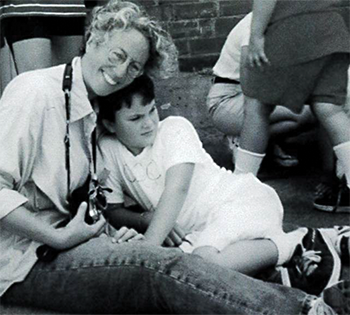 EXPANSION...
After a decade and a half of program expansions, changes from both the community and within Villa caused a funding shortage. Villa needed to adapt and needed to do it fast. Incoming Executive Director Dottie Nelson who took charge of the organization in the mid-1990s quickly restructured Villa's programs, streamlining services to save money. Additionally, Villa applied for and received a grant from the Department of Housing and Urban Development to renovate and sustain the homes in the Residential Services Program.

Thanks to leadership's thoughtful actions, in 1993, Villa is the first to open a classroom for children with Autism, a much-needed community service. Villa continued to expand its adult programs, adding the Dimension and Adult Day Programs and partnering with businesses in the community to broaden job opportunities for program participants.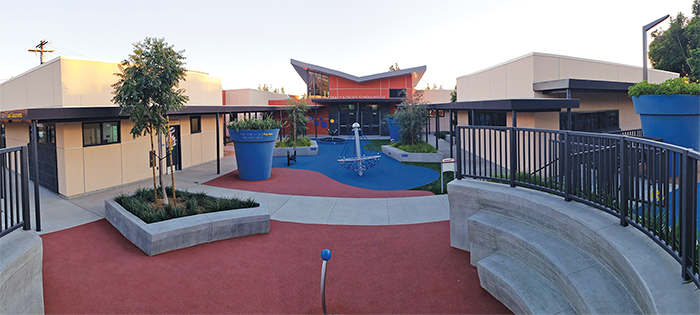 PROGRESSION...
Over its first 50 years, Villa had been providing services out of a hodgepodge of repurposed buildings. In 2014, the Villa Board voted to start a Capital Campaign that would build a campus that matched the level of care that Villa provided to individuals with intellectual/developmental disabilities. The three-part capital campaign began with a ground breaking in 2017 for the construction of a new middle and high school campus. The new facilities, opened for instruction in 2018, were constructed with Villa students in mind and contained state-of-the-art technology, kitchens to teach life skills, and more!

In 2019 Villa launched the next phase of the campaign, Phase 2A which includes the construction of an Occupational Therapy Clinic, the Physical Education and Therapeutic Center, and three additional school classrooms. Villa plans to break ground on this phase in fall of 2022. Phase 2B, the final portion of the plan, will follow and consist of a 2 level structure with the main reception area, Speech & Language Center, community room and parking on lower level. Located above the parking garage will be administration.

In 2020, the COVID-19 pandemic brought with it a unique set of challenges, but Villa rose to the occasion, quickly pivoting to provide virtual services. Villa is happy to now be back in full swing with all programs in person. We of course are ready to shift if needed to keep everyone safe and healthy.