VILLA ESPERANZA GUILD'S
DAY OF THOROUGHBRED RACING
Guild's Day of Thoroughbred Racing 2020
February 29, 2020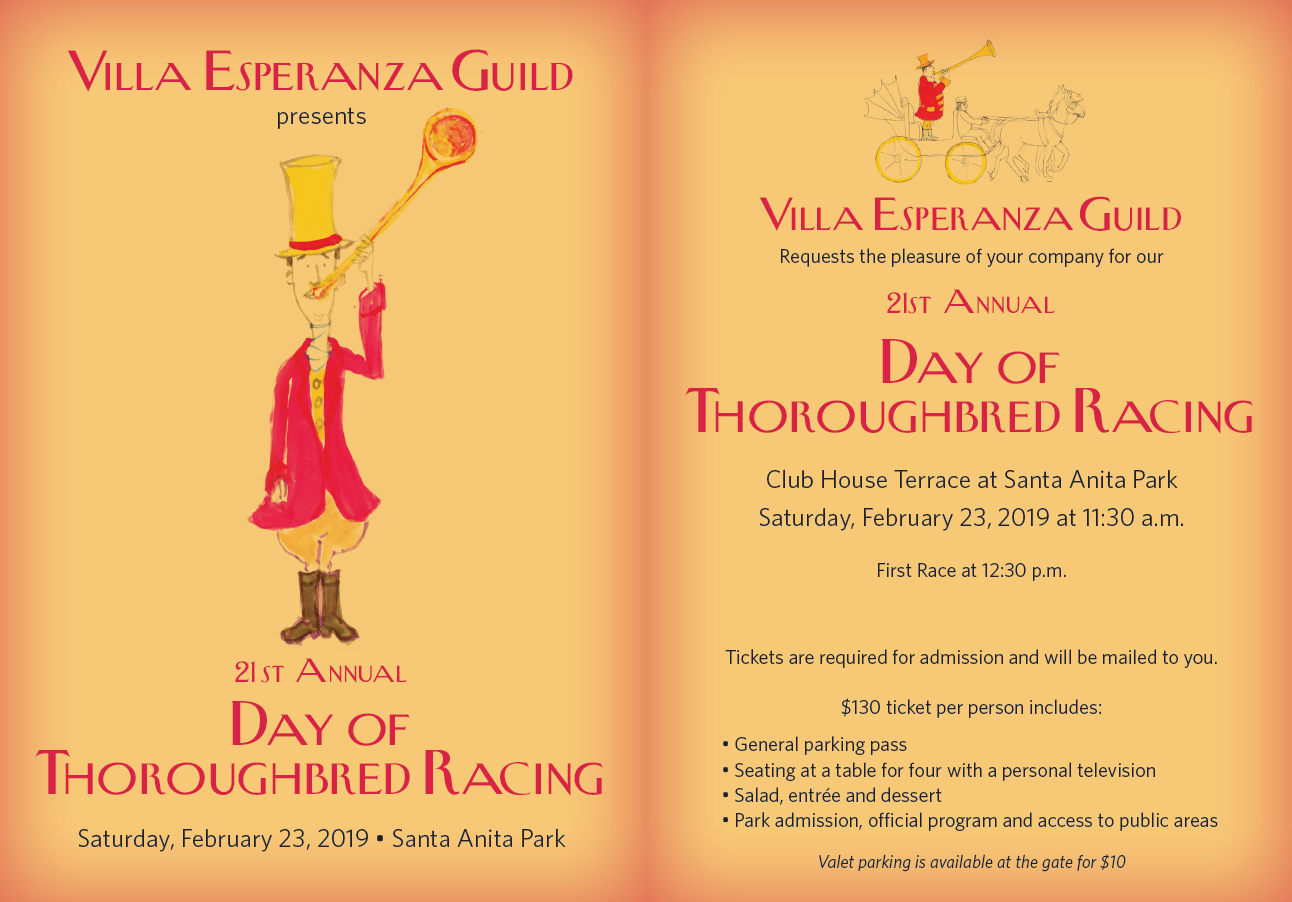 We hope you will join us for this year's Day at the Races! This year's Grand Prize is $1,000! Winner need not be present to win.
If you have any questions about the event, please contact Lindsey Harrison, Volunteer and Special Events Coordinator, at
Tel: (626) 449-2919 ext. 162
or at
LHarrison@VillaEsperanzaServices.org
.
Please note tickets will be mailed to you.
If the event is cancelled, please consider your ticket purchase as a donation to Villa Esperanza Services.
Day at the Races 2019
Thank you to everyone that attended this year's Day at the Races! We are grateful to all of Villa's friends, family, and supporters who joined the
Villa Esperanza Guild
at the 21st Annual Day of Thoroughbred Racing. The company was sublime as everyone enjoyed the atmosphere and camaraderie at Santa Anita Park. The
Guild
was formed in 1968 to increase awareness of the needs of individuals with intellectual/developmental disabilities and we are appreciative of all they do for Villa.
Photos from Guild Day at the Races 2019